We welcome and include everyone regardless of race, ethnicity, culture, age, econimc status, disability, sexual orientation, or gender identity. Through our actions, we encourage the community to do the same. Our doors are open. Our love is unconditional.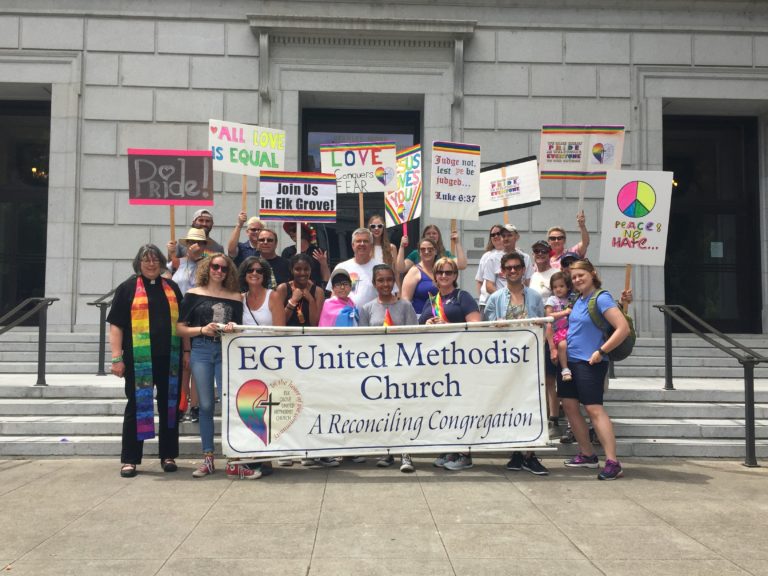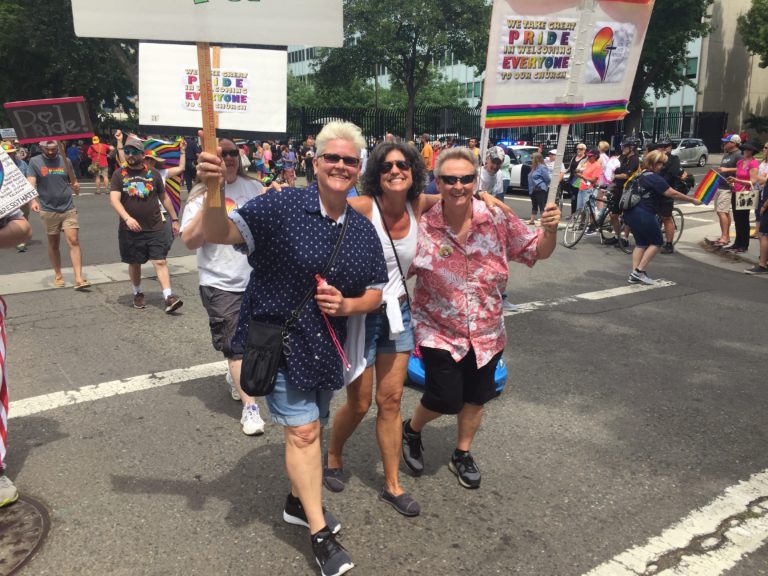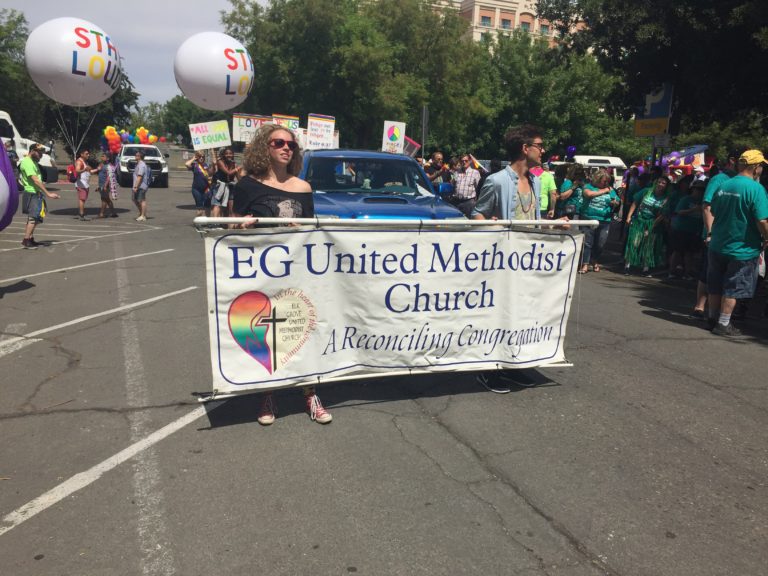 Welcome to EGUMC's Committee on Diversity and Inclusion.
Our Mission Statement-Mobilizes Methodists to transform our church and community into the full expression of Christ's inclusive love. We welcome and include everyone regardless of race, ethnicity, culture, age, economic status, disability, sexual orientation, or gender identity.
This ministry meets monthly to plan outreach and education programs. If you are interested in being a part of out ministry please contact the church office. 
Committee meets the first Sunday of the Month. *Temporarily not meeting*
Parents Families and Friends of Lesbians and Gays (PFLAG)
EGUMC hosts a Chapter of PFLAG on the first Wednesday of each month at 7:00pm in the Diversity Room.
PFLAG envisions a world where diversity is celebrated and all people are respected, valued, and affirmed inclusive of their sexual orientation, gender identity, and gender expression.
All are welcome to attend including those from the LGBTQ community, allies or those just wanting to find out more about making our world a more inclusive place.
Love & Compassion-PFLAG believes that lives are transformed by unconditional love. To help people achieve this, we recognize we must exercise compassion for ourselves and others willing to take the journey toward love and acceptance.
Leadership-PFLAG believes in the responsibility of leading by example. As leaders, we work to join together as families, allies and LGBTQ people to fulfill our shared vision to achieve full legal equality and societal inclusion. To do this, we commit to listening, supporting and responding in building relationships with those we serve.
Diversity & Inclusion-PFLAG believes that the things that make us diverse are what makes us powerful. To ensure that we are being inclusive and respectful of everyone we serve, we commit to listening, learning and engaging with diverse communities. We believe true inclusion means to meet others where they are, acknowledging and embracing their stories.
Community Engagement-PFLAG believes that we are measured by our words and actions. We commit to empowering people in our communities to join together to transform the places where they live. In partnership with others, we are united to advocate for change toward full equality.
Lifelong Learning-PFLAG believes learning is the key to positive change and inclusion. Therefore, we commit to providing and involving ourselves in ongoing learning opportunities to continually broaden our worldview, overcome misinformation and bias, in order to live our values.
PFLAG meets monthly in the Diversity Room on the first Wednesday of the month at 7:00pm. All are welcome. Go to the PFLAG website to learn more about the organiztion. 
Connect with our church by checking out the calendar and events page to find out ways to get involved. You can also contact the church office or the pastor any time.