We use our time, labor and other resources to respond to the needs of our local, national and global community. We encourage everyone to serve.
Worship Team
This team works with the Pastor in leading worship as liturgists, greeters, ushers, communion servers and worship team leaders. If you are interested in volunteering as a Worship Team member, contact the office for more details. 
Congregational  Health and Care
Congregational Health and Care is a Ministry targeted at taking care of all members of our church family.  We partner with other individuals, groups and committees within our church to provide a holistic approach to helping families meet various challenges that come their way.  Our goal is to have enough awareness and depth to provide consistent care, regardless of a single person's availability.Everyone is at least an informal member of this ministry.  One of the key things we do is provide a monthly opportunity list noting who is in need of care and how we can help them.  Members and friends of the EGUMC community are encouraged to use that list to send a card, or make a call or visit when you have a moment.The more formal structure of this ministry is providing monthly training and check-in for people providing care.  We meet on the 2nd Wednesday of the month at 4:30pm in the Rainbow Room.  We talk about how things are going for the care givers and the care receivers, any questions we have, topics/areas where we would to know more, and just how the program is going in general.  Kenneth Haugh's book "Christian Caregiving:  A Way of Life," was the foundation of our training.  Subsequent topics were selected based on what the group wanted to know more about.  Some of these topics were:Hospital Visitation, Active Listening, Using & Creating Prayer, Ministering to the Dying, Serving Home Communion, GrievingAll you need is a desire to help us promote and improve the caring systems of EGUMC.  Volunteers can sign up for one or many areas of service such as:
Visitation.  Those in the hospital, at home recovering from surgery/illness,  or otherwise unable to attend worship

Calls/Card.  Letting people know you are thinking of them by providing a phone call or sending a card.

Walking with individuals during transition or crisis times

Serving communion or anointing with oil for those unable to attend worship

Newcomer follow-up.  Making sure people are aware of ways they can get connected

Staying in touch with those who are becoming disconnected from the church

Staying in touch with college members away from home
All members are encouraged to review the weekly Opportunity list that is provided to see where they might help.  If you would like to learn more about Christian Caregiving in general, or a special topic, let us know, and join us on the 4th Thursday of the month.Our Health Ministry provides  seminars on health topics related to needs in our community and church.  We send out a monthly email of health care information and care opportunities.
The Shower Ministry provides showers to anyone in the community who needs them two times a week:
Tuesdays and Saturdays from 9am to 11am.
Volunteers or donations are needed, contact the church office for more details about how to get involved with this ministry.
Saturday Community Breakfast
Elk Grove United Methodist Church has taken a magnificent step in helping our community and neighbors who are in need.
We are looking for volunteers to sign up for Saturdays to cook, clean, or just help out.  If you are unable to donate your time, we also accept money and food donations of pancake mix, syrup or juice.  If you find yourself with a free Saturday morning come hear stories and share some with those who love to listen and talk.  Make someone's day.  If you have any questions please contact the church office at 916-686-8303.
Please consider donating your time or your money to EGUMC.  Monetary donations can be marked to the Weekend Meal Ministry.
Breakfast is served from 8:30am to 10:00am in Bartholomew Hall.
All are welcome to come.
Volunteers are needed from 7:30am to 10:00am to help set up, cook, serve, and clean up. Contact the church office to volunteer at office@elkgroveumc.org or 916-686-8303. Thank you for volunteering with us!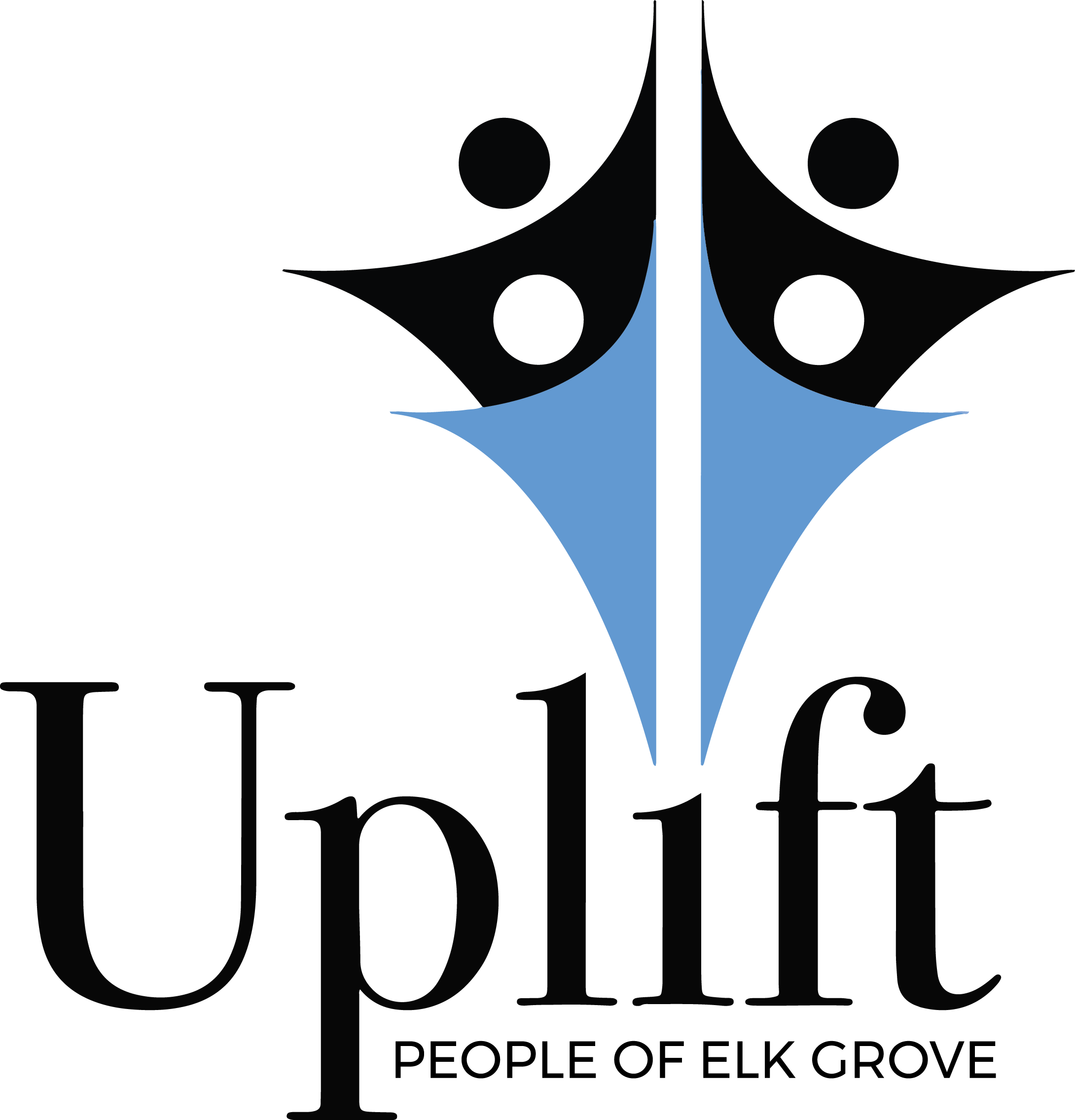 Uplift People of Elk Grove empowers individuals and families to break the cycle of poverty and create more abundant lives. We focus on avoiding homelessness, continuing education, financial management, securing employment, moving off public assistance, self evaluation, setting goals and building community. We believe everyone has unique gifts and resources to bring to the table that benefit  the larger community. We all benefit from the support and encouragement of others. We meet every Tuesday night at EGUMC. We provide dinner, childcare, programs for junior/high schoolers and adult education. Our program consists of educational curriculum, presentations and goal setting activities. Because change takes time, we ask participants to dedicate 2-3 years to our program.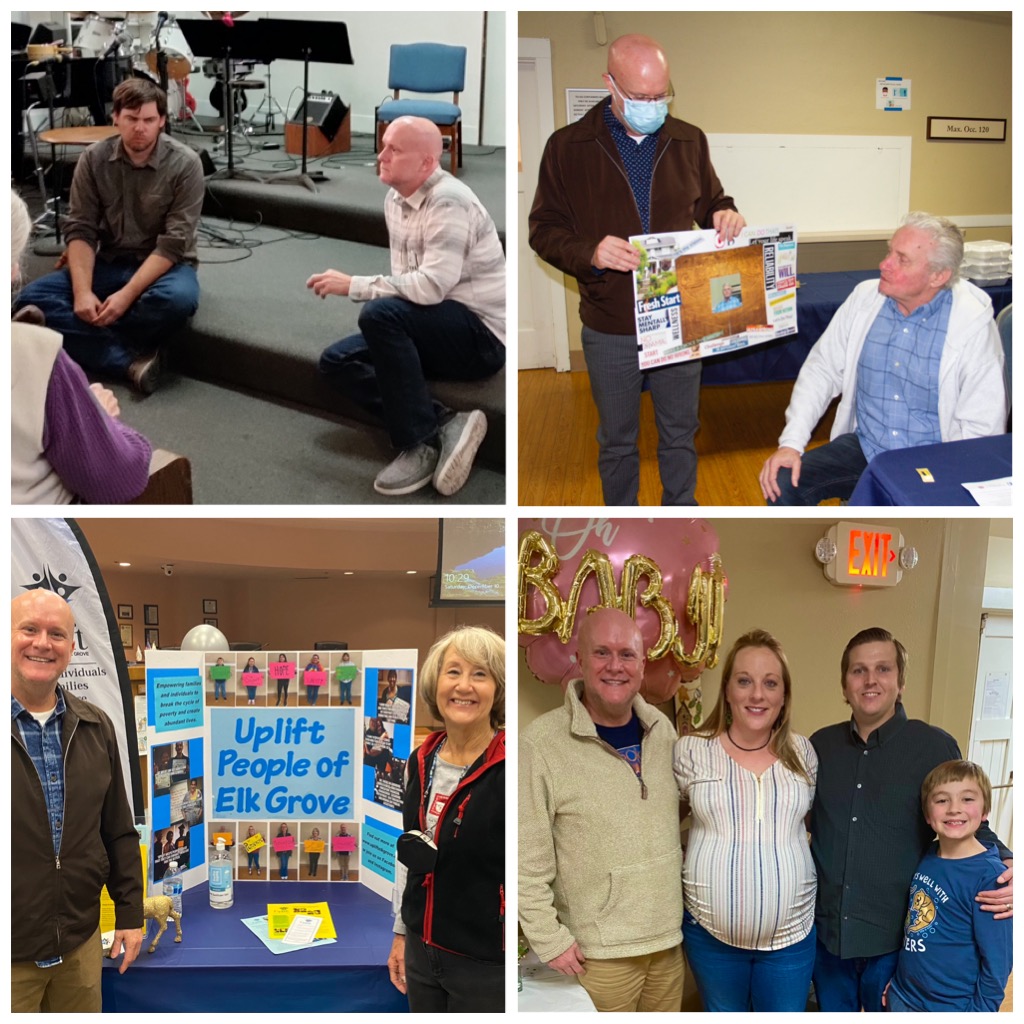 We have many types of volunteer opportunities including mentorship,  fundraising, outreach, meal planning and grant writing. If you or someone you know would benefit from the services we offer or would like to learn more about volunteer opportunities, please contact us at (916) 900-6991or info@upliftelkgrove.org. Visit our website for more information. 
Intergenerational Mission Trips
United Methodist Committee on Relief (UMCOR)
UMCOR comes alongside those who suffer from natural or human-caused disasters – be it famine, hurricane, war, flood, fire or other events—to alleviate suffering and to be a source of help and hope for those left most vulnerable. We provide relief, response and long-term recovery grants when these events overwhelm a community's ability to recover on their own. UMCOR also provides technical support and training for partners to address emerging and ongoing issues related to disaster relief, recovery, and long-term health and development
Each summer our youth group participates in a week of service with the non-profit Sierra Service Project (SSP). Visit the youth page to learn more about past trips. Below is a link to SSP's webpage to learn more about what they do.